Crafted by hackers Stealth and Tweaker, Sonic 1 Megamix is a ROM hack of the Sega Megadrive game Sonic The Hedgehog which aims to provided a completely new experience with new levels and characters to explore.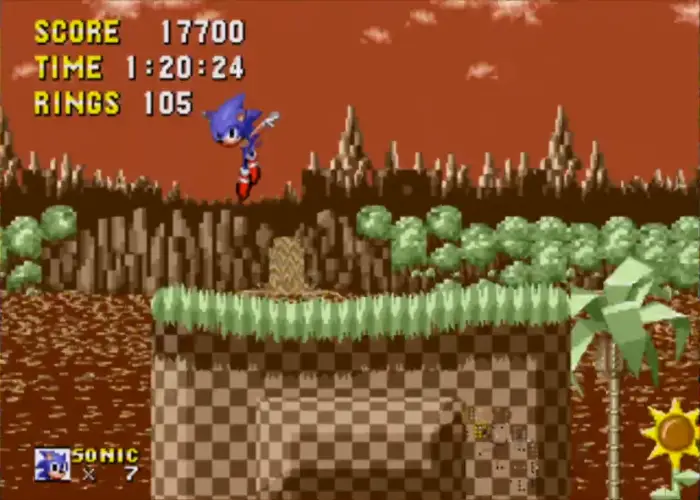 Created and owned by Sega, Sonic the Hedgehog is a Japanese videogame and media franchise initial started as a counter to Nintendo's groundbreaking Mario franchise. The first game in the franchise was released in 1991 on the Sega Mega Drive and has since gone on to spawn a number of sequels, adaptations, spin-offs, and other media installments such as animated series', films, and printed media.
New Game Features
This game has the following new features
Complete Level Reworks
Expanded Roster and Unique Moves For Each
Intro Scenes to Most Levels
Custom Music
Tons of Customizable Options
Game Description
If you want to see a video of Sonic 1 Megamix in action, check out the video below.
Sonic 1 Megamix is ultimately still a work-in-progress but boy does the game already feel like a well polished product. Originally released in 2008, this team of hackers is still pouring their hearts and souls into this one. Reintroduce yourself to the pilot game of the Sonic franchise reinvented with all new level layouts, characters, abilities, and more.
The story of the game explains that it takes place 15 years after the conclusion of Sonic's first conflict with Dr. Eggman and the ever-driven, yet fool-hearty, Doctor has returned to South Island in attempts to collect the Chaos Emeralds once more. After so many years and experiences, Sonic has found himself with new abilities and allies to aid in thwarting Eggman's plans yet again.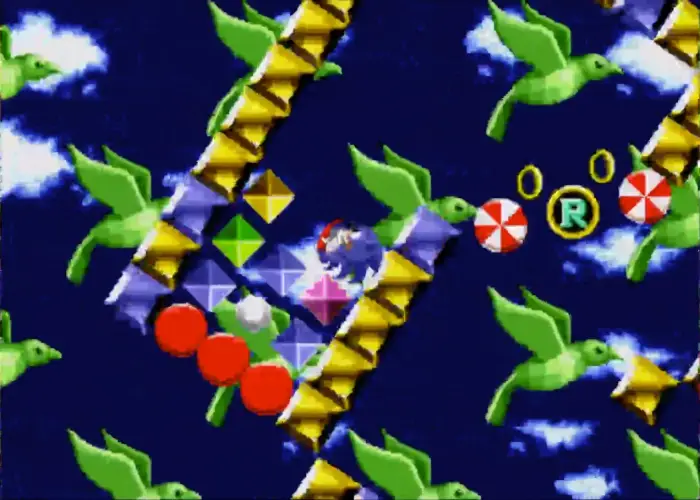 This game oozes charm from start to finish combining new music, animations, abilities, sound effects, and more into one glorious package that places it up there with the most critically acclaimed video game remakes.
Title Screen
The titles screen of the game remains quite similar to the original game's, as presented below.
Graphics
While there are very few major graphical changes made to the game, with the exclusion of new sprites for new characters and subsequently animations for those characters as well as Sonic himself, there are a handful of new graphics to appreciate here as well. Speaking of animations, each of the new animations have been brilliantly handled, look gorgeous, and blend right into the game's aesthetic
Gameplay
Sonic 1 Megamix ramps up every aspect of the original game, embracing the design and spirit while adding all new abilities and powerup and driving the feeling of rapid and precise gameplay. Now with a roster of five character each hosting their own set of unique abilities, Sonic 1 Megamix gives players a much more diverse and simultaneously freeing gameplay experience.
Sound
This hack features a slew of new and remixed music along with some of the game's original music. The new music fits wonderfully in with the game's soundtrack sounding like it could have come with the original game. There are also many new sound effects to appreciate, many in particular in reference to powerups and bonus sounds that frequent a playthrough. The creators have sprinkled in many
Download
If you wish to play this game you can download the Sonic 1 Megamix Rom by clicking here.
Conclusion
So is this game worth a try? Sonic 1 Megamix is an absolute delight for all fans of the Sonic franchise and certainly a viable entry point for anyone who has yet to be convinced to give a Sonic game a try. This hack brings back and beefs up all the original charm and engagement of the Mega Drive classic. Sonic 1 Megamix throws so much charm and heart at your from step one you barely have time to appreciate it all effectively calling you to play it again and again.
If you have played this game please let us know what you thought of the game by leaving us a comment.