Are you wandering around the universe, looking for a game to play? Then choose Super Mario World Keef Edition by Bensalot!
The Super Mario World Keef Edition game celebrates what motivates people crushing expectations and winning stuff!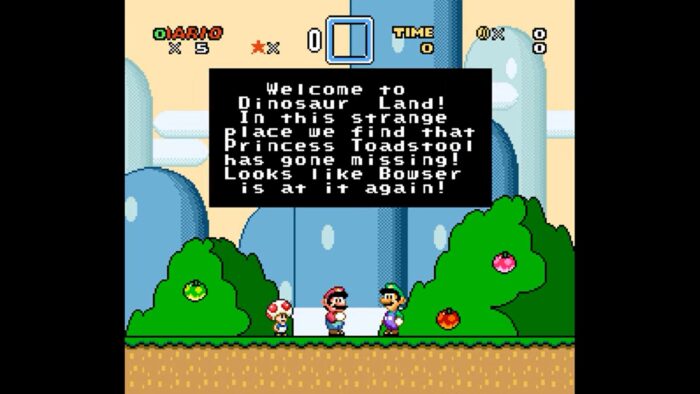 Introduction
A feature-packed addition to the Super Mario collection, Super Mario World Keef Edition is a classic side-scrolling platform game with players taking control of Mario and Luigi through the Mushroom Kingdom on a quest to save Princess Toadstool.
Whether you are a new or veteran player of the series, this game offers a wealth of fun challenges and highlights.
The game that started it all is back and remastered for the SNES! Inside this cartridge, you will find the original Super Mario World, which includes the original levels from 1991, plus a whole new mode added in just for this edition, the Keef Edition!
New Game Features
This game has the following new features
Multiplayer Options

Improved Graphics Bugs

Enhanced Gaming Experience

Solve Spawning Issues

New Puzzles

New Secret Levels
Game Description
The Super Mario World Keef Edition features a title mash-up of the original adventure, Super Mario World, and the rap album masterpiece by Chief Keef, Finally Rich.
This epic crossover is not to be missed. Bensalot released this hack on May 5, 2020.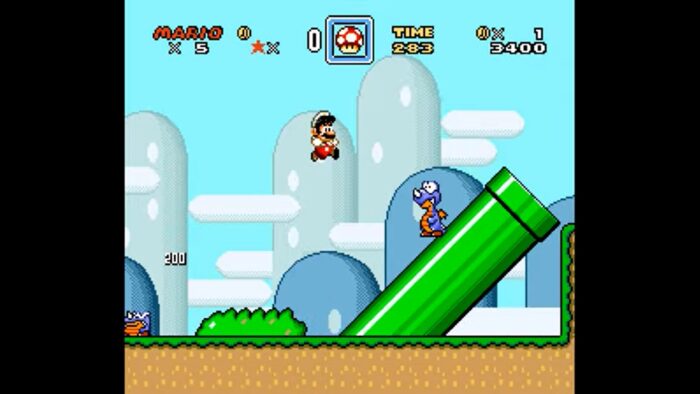 The Super Mario World Keef Edition transports you to a whole new galaxy of addictive fun with this batch of new levels featuring remixed gameplay featuring a soundtrack by Chief Keef, Fredo Santana, Soulja Boy, and more.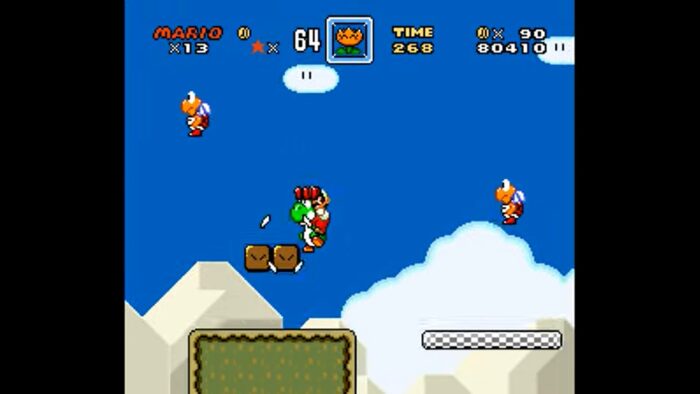 This version is the first to include Mario's brother Luigi as a playable character, making it a popular choice. The gameplay and storyline remain unchanged from the previous games in the series.
Title Screen
The Super Mario World Keef Edition title screen is shown with Mario riding on the dragon and trees and blue sky in the background with the title block written on the screen.
Graphics
The graphics are stylized and highly detailed, appealing to many players. Experience the greatest Super Mario with this cartridge. It includes double-jump Mario, an enhanced text box, and bug fixes.
Gameplay
The Super Mario World Keef Edition game continues the story that started in Super Mario Bros. 3.
This time, though, Bowser has kidnapped Princess Toadstool (later known as Princess Peach), taken her to his castle in Dinosaur Land, and put her under a magical spell.
Mario, Luigi, and Yoshi must rescue her from Bowser's clutches and save Dinosaur Land from Bowser and his minions.
Explore Dinosaur Land and rescue Princess Toadstool from the cunning (and oddly air-headed) Bowser with Super Mario World. However, you have a much more capable companion this time: Yoshi!
The friendly dinosaur will swallow enemies with his long tongue and spit them back out like a Koopa Shell.
As Mario, you'll stomp on enemies, swim through waterfalls, and explore massive levels based on seven Koopa Kids. This game includes new items to help you on your quests, like a cape that lets you fly and a P-balloon that inflates into a parachute!
It's up to you to save the Mushroom Kingdom from the elusive Black Mage and her army of Koopaling spies by finding them in every level and leaping on their dome-shaped heads!
Sound
The sound quality of the Super Mario World Keef Edition is beyond what I thought a Wii could do. The synth sounds are gorgeous, and the effects take you right there in the Super Mario world."
Download
If you wish to play this game you can download the Super Mario World Keef Edition Rom by clicking here
Conclusion
Kick that boredom to the curb with this modern rendition of one of your favorite classic games. The visuals are gorgeous, the sound is mesmerizing, and most importantly – it's fun!
Super Mario World Keef Edition is brilliant, fun, innovative, and fresh. With the fully configurable controller, you can change the control scheme to exactly how you want it to work for the gameplay levels—a must for a family fun time on your Nintendo or PC emulator of choice.
If you have played this game please let us know what you thought of the game by leaving us a comment.