People want a challenge that will stretch their abilities and broaden their horizons. Legends of Mario game is one of those games that you will never get bored with.
You'll soon see how the Legends of Mario game of a classic Mario-like game is fresh, fun, and completely exciting.
Introduction
Legends of Mario are a 2D platform game developed and published by Nintendo for the SNES. This version of Legends of Mario includes mini-games and new modes that allow you to explore and play like never before.
It's fun to see how challenging a game can be when you're faced with levels that are specially crafted. The level will only get harder for you as Legends of Mario brings out your real gaming emotions.
New Game Features
Some features of Legends of Mario Game are associated as:
Redesigned and enhanced levels

Multiplayer modes

25 exits to discover
Game Description
The Legend of Mario is a hack version released by ChrisG and HmWhyNot for its handheld video game console that follows the adventures of Mario. It was last modified on January 31, 2018.
The Legends of Mario uses the same style of gameplay and design as Super Mario Bros. and uses traditional side-scrolling gameplay. Players control Mario through a series of levels.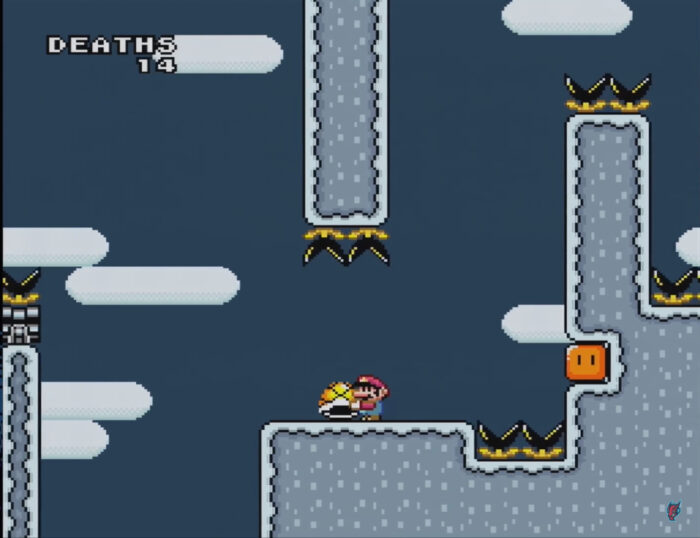 One of the most well-known characters in Legends of Mario Game is Yoshi, who became his playable character. In this Game, Yoshi and Mario have to defeat Boo.
The Game begins with a screen where Yoshi and Mario are together on a platform. The player has to click the start button on the screen to begin.
Title Screen
The title screen shows a border of bricks around floating clouds and Mario standing left side, and Yoshi standing right side of the screen. Legends of Mario are written in colorful fonts.
Graphics
The graphic quality is good on the Legends of Mario Game. The 16-bit retro graphics give you a feel for the original.
Gameplay
The Legend of Mario game has gameplay in which Yoshi and Mario need to find the three pieces of sacred keys. Boo is the major enemy in this Game, who prevents the two main characters from finding the keys.
Boo has taken over an elaborate mansion, and you have to put a stop to his evil plans. Take control of Mario, and ride Yoshi in this side-scrolling adventure game up to Bowser's castle.
Players need to control both characters and direct them toward finding these keys. The more you are skilled in controlling both characters, the faster you can help Mario and Yoshi find the three keys.
Players participate in familiar activities such as collecting coins, hitting blocks, and riding Yoshi. In combat, players can attack in various ways, including jumping on a Boo's head or by throwing an egg at them.
Yoshi and Mario will have to continue their adventure to find the stolen treasure, but this time they need to solve puzzles to retrieve it. You will have to jump through obstacles on the path and attack to kill the enormous monsters.
Sound
The sound quality of the Legends of Mario Game is good. The sound is clear and accurate, providing a great experience for the gamer.
Download
If you wish to play this game you can download the Legends of Mario Rom by clicking here
Conclusion
It is a great way to spend time with family and friends. You can all laugh together as you relive your favorite memories from the Legends of Mario.
Legends of Mario Game provide a possibility for being creative and exercising your imagination to have a more fun time.
Lastly, you can also inspire your children to gain knowledge about arts more quickly with this Game.
If you have played this game please let us know what you thought of the game by leaving us a comment.