Yet another fantastic romhack by Kaze Emanuar, Super Mario 64 Land brings the world of Super Mario Land to the Nintendo 64 with all new levels, music, and powerups never before seen in Super Mario 64.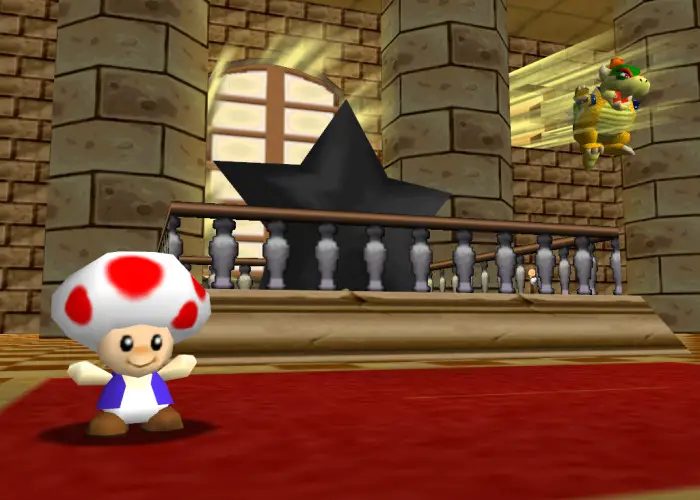 Super Mario Land was a side-scrolling platformer created in 1989 by Nintendo and released for the Gameboy handheld console. As the launch title for the Nintendo Gameboy, Super Mario Land was also the first game of the franchise to release on a handheld console. It is known for being thematically different from other Mario titles and has been retrospectively regarded as much less original than its predecessors.
New Game Features
This game has the following new features
Super Mario Land Inspired Levels And Overworld
New Powerups
New Bosses
New Abilities
Game Description
If you want to see a video of Super Mario 64 Land in action, check out the video below.
Super Mario 64 Land completely overhauls the game of Super Mario 64  with new graphics, enemies, and unique level designs by Kaze Emanuar. As the name implies, it takes heavy inspiration from the 1989 Gameboy game and as such presents a number of unique worlds and levels that may feel or look unlike other Mario designs.
Super Mario 64 Land has a total of 32 levels, 8 bosses, and 8 overworlds for a complete game that should take the average Super Mario 64 player approximately a couple of hours to complete depending on their particular level of mind-goblin completionistism. In total, there are 120 "normal" stars with more being unlocked (11 more) once you have collected those 120.
Across all eight worlds this hack presents unique themes, challenges, and enemies for players to face on their way to defeating Bowser and retrieving the Ztar.
Title Screen
This hack presents its own customized title screen as presented below.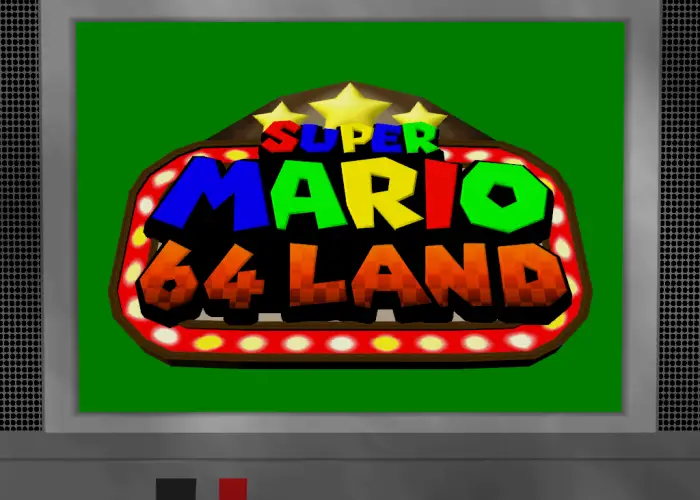 Graphics
The majority of the game has been completely redesigned with new tilesets and enemies as well as new models to represent Mario's powerups such as the Tanooki and Cat suit. Players will be taken on an adventure unlike anything offered in the original SM64 game.
Gameplay
Super Mario 64 Land was designed from the ground up by Kaze Emanuar who wanted to focus on making the game as intuitive as possible to the player. Of course, a degree of gamer knowledge about SM64 and other Mario titles and powerups can clue one into how many of the mechanics should work, but I found that even new players would be able to jump into this hack and fare well. While this hack still plays much like SM64, the addition of new moves and new powerups and functionality (such as every level having a finite end and course time) brings a degree of variety not present in many other hacks of SM64.
Sound
This hack presents a number of new sounds and music for each world and level including some inspiring remixes.
Download
If you wish to play this game you can download the Super Mario 64 Land Rom by clicking here.
Conclusion
So is this game worth a try? Super Mario 64 Land is one of the greatest romhacks of Super Mario 64 available and presents a completely reimagined experience from level design to additional moves and powerups available to Mario. Players will experience altered game functionality, such as each level having linear progression, and a world like they have never seen before in Super Mario 64. This hack is heavily recommended for veterans looking for a completely new challenge and new players alike.
If you have played this game please let us know what you thought of the game by leaving us a comment.