Super Mario World Item Abuse 3 is the third installment of a series of Super Mario World hacks that push the game's level design and mechanics to ridiculous limits. Where else can you ride on a giant, flying carrot? Or have goombas tossed at you by a fish?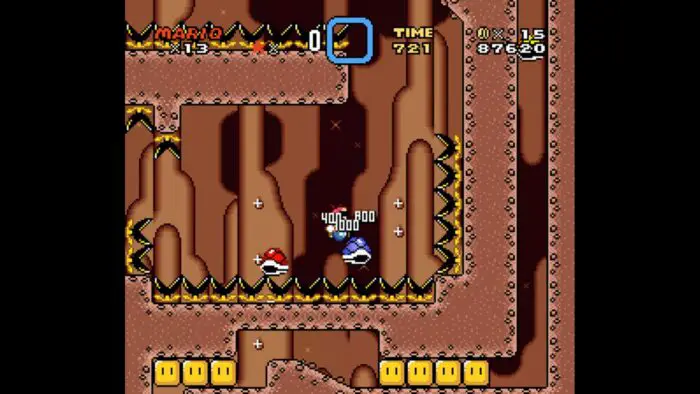 Introduction
The Super Mario World Item Abuse 3 is a very well-known and famous hack due to its difficulty level. The TAS Item Abuse 3 was amazingly attractive to fans when it was first released.
Super Mario World Item Abuse 3 is a Super Mario World hack by PangaeaPanga on March 17, 2015. It is the third game in a series of hacks called the "Item Abuse" series. 
The player controls Mario while trying to reach each level's end. The game takes place in Dinosaur Land and revolves around Princess Peach being kidnapped by Bowser and Mario trying to rescue her.
New Game Features
This game has the following new features
Improved Pallets Sequence

Enhanced Graphics with Difficult Gameplay

Huge Level With Most Difficult Enemies
Game Description
Super Mario World Item Abuse 3 is the third popular Super Mario World flash game series. In the game, players recreate on-screen actions to reach a specific goal at each level.
Super Mario World Item Abuse 3 is a Super Nintendo Entertainment System ROM hack inspired by Kaizo Mario World and Super Mario World Item Abuse 1 and 2.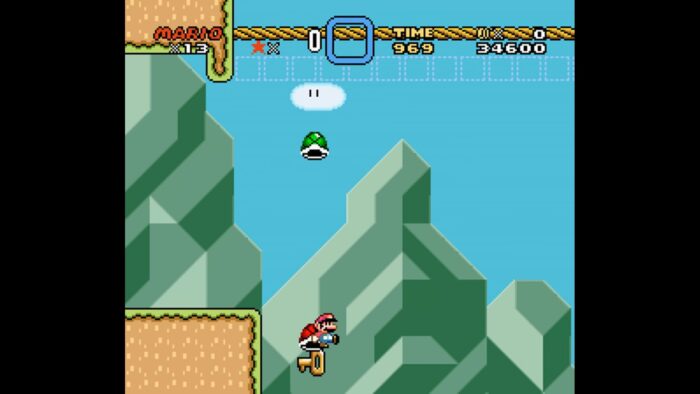 Super Mario World Item Abuse 3 combines popular SMW hacks and an original story compilation.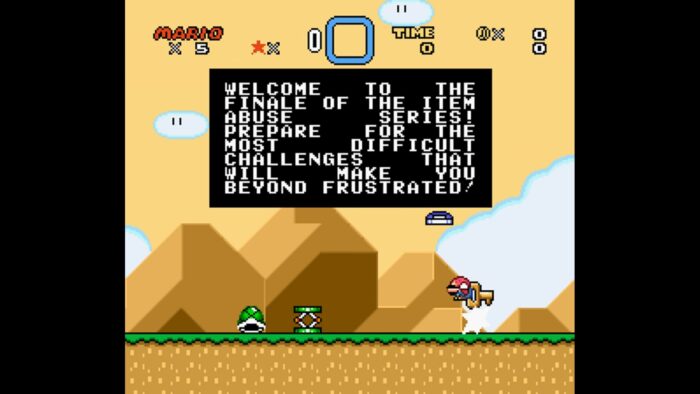 Many levels are available to complete in a semi-linear progression (using warp zones) and feature some puzzle elements and trick jumps.
Title Screen
The title screen shows the classic Super Mario World Item Abuse 3 title with a frame and version 1.0 mentioned below. No Mario is standing on the title screen, and a note is mentioned below the center point, "The Finale."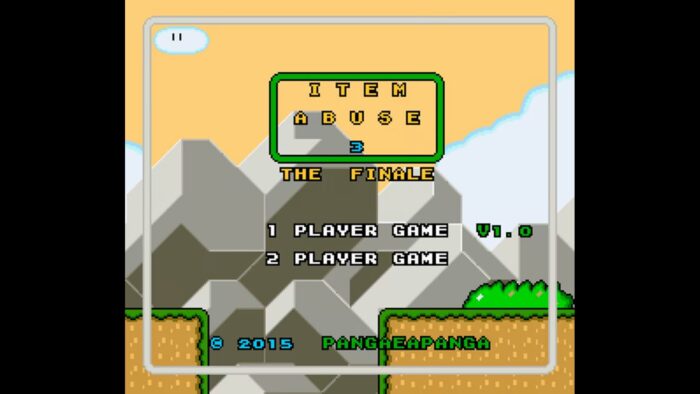 Graphics
The graphic quality of the Super Mario World Item Abuse 3 reminds me of super Mario world at its best. Super Mario World: Item Abuse 3 is an exuberant display of pure creativity, ridiculous setups, and a culmination of the authors' skills over the years.
Gameplay
It's a sequel to Super Mario World Item Abuse 2, where you play in different levels and worlds. Each one will usually challenge you with a goal at the end. 
Your main offense through the game is to jump on enemies. Certain enemies can kill you, though—one hit from any enemy, and your down for the count.
The game features Wario as the main character and many enemies, bosses, and power-ups that didn't exist in the original game. 
The Super Mario World Item Abuse 3 is a 2D side-scrolling platforming game. The player controls Mario through seven worlds, from first to fortieth. Mario can use special items like mushrooms and flowers for different abilities in each world.
He can also get help from Yoshi, the friendly dinosaur that helps him fight enemies and solve puzzles. The main villain in this game is Zycloboo, a large and powerful enemy who has killed Mario very easily but guess what Mario is about to dodge all his fearful attacks.
Sound
The sound quality is awesome. If you have weak speakers, you should experience it with headphones or a beefy subwoofer. The sound is fast because the gameplay is so fast that you listen to multiple items and Mario's movements every time.
Download
If you wish to play this game you can download the Super Mario World Item Abuse 3 Rom by clicking here
Conclusion
You might think you're a pretty good Mario player. But with Item Abuse 3, you can get so much better! 
The levels have been designed to be as hard as possible. Super Mario World Item Abuse 3 will put your gaming skills to the test! Learn how you can overcome the extreme levels of Item Abuse 3 today by clicking on the download button!
If you have played this game please let us know what you thought of the game by leaving us a comment.