What better way to escape from the dreary and cold days than playing likable characters in Super Mario Legacy that has been painted in a variety of colors? Sure there are plenty of other games you can play, but what makes Super Mario Legacy different is that it has brought back its classic colors with new games.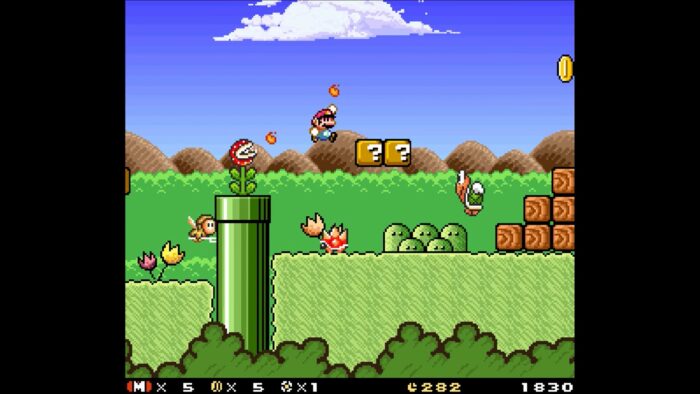 Introduction
The most popular video game character, Mario, is back for another adventure in the classic platformer format. It is a pure 2D version of Mario with a new 3D world.
If you've been looking for some great activities to try while at home, the Super Mario Legacy game is a great solution. It has many features, including a unique storyline, excellent gameplay, and platform-based settings.
Super Mario Legacy, a brand-new version of the classic Super Nintendo Entertainment System game, builds on the original in a new plotline that's as fun and nostalgic for older gamers as it is imaginative for younger players.
New Game Features
This game has the following new features
75 Difficult Stages

Enhanced Colorful Graphics

Dual Game Difficulty Options

Multiple Customized Sprites and Blocks

SA-1 Chip Utilization to Observe Powers

Enhanced Ton of ASM
Game Description
Ragey released this fantastic SNES ROM hack on May 27, 2018.
The storyline takes place right after Super Mario 64 and begins with Bowser kidnapping Princess Peach again. Mario must search for Bowser and rescue Peach in this 2D adventure.
Super Mario Legacy is the perfect nostalgic throwback game! Relive your childhood by playing as Mario through local co-op play in Story Mode.
Reminisce in open-world free roam mode or compete against others in Battle Mode via split-screen.
Title Screen
The title screen shows Mario standing between the 8 worlds in the Mushroom Kingdom and the logo on the top of the screen.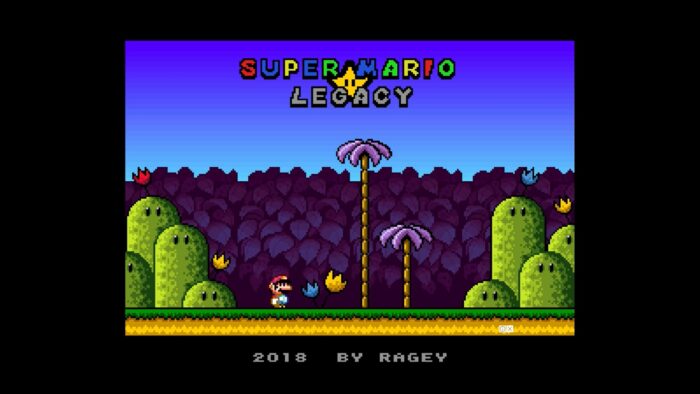 Graphics
The graphics of Super Mario Legacy is just wonderful. You will love the color tones and cartoon-like animations. As a fan of the original Super Mario games, it is extremely true to its original form.
The characters are familiar, and the screen is designed with the same retro feel as the originals.
Gameplay
The game starts with Mario's arrival at the princess Peach party, where he finds himself alone with a written note from Bowser. On that note, he revealed the kidnapping of Princess Peach and all the guests.
Now Mario must save the Princess from the evil enemy Bowser to become the hero among all the guests and most lovable person in the eyes of Princess Peach.
Jump into the Super Mario Legacy original story, and travel through various beloved worlds as you defeat new challenges and defeat Bowser!
The plot is that a tribe of turtles known as the Koopa has invaded the Mushroom Kingdom and turned its citizens into different things from stones to blocks to mushrooms and kidnapped Bowser.
Now it's up to Mario to save them. The goal is to get through each level by defeating enemies and collecting coins, power-ups, and special items while avoiding falling off the screen, obstacles, or being hit 3 times by enemies.
There are also some levels in Super Mario Legacy where you don't even have to defeat all enemies (except maybe 1 or 2). Just get through without falling off the screen or dying three times, and that's pretty much it!
Sound
The quality of the sounds in the game is amazing, and they made it to match the original sounds with a few new ones.
Download
If you wish to play this game you can download the Super Mario Legacy Rom by clicking here
Conclusion
If you want to skip the lines in the arcade machines and sit comfy at home, go ahead to try Super Mario Legacy today. The game is fun and great for all ages!
The Super Mario Legacy game is great fun to play and lets you forget your problems and give you a moment of peace.
If you have played this game please let us know what you thought of the game by leaving us a comment.