Super Mario World Return to Dinosaur Land is based on the SNES Game Super mario world, this game is considered to be the best super mario world fan game made.

Genre:
Platform:
Released:
Developer:
Modes:
[email protected]
Platform
SNES
14 April 2006
RAGB
Single Player

Video
Below is a youtube video of a 100% walkthrough of Super Mario World Return to Dinosaur Land
Description
Super Mario World: Return to Dinosaur Land is a super nintendo ROM hack based on the super mario world SNES game.
Super mario world never got a sequel as super mario world 2 started a new story.  Super Mario World: Return to Dinosaur Land is classed as a sequel as its set directly after the first game.  This hack is the sequel we all wanted but never got
In this hack all worlds and levels are new including new world themes such as water world and ice world. There is a total of 47 new levels. Graphics are the same as the first game and the difficulty is around the same. As with the original game there are plenty of secrets, switch palaces and alternative exits for you to find.
A nice edition are the information boxes which give you hints as to where to find the secrets. A nice new feature is a save option after you complete every level. Sadly the star and special areas are not present in this game.

As soon as they set out to find princess peech the Yoshi's became very confused as the lands they knew had changed completely.  The green donut plains is now covered in a strange plateaus, Mario and Luigi knew something strange was happening here.
Conclusion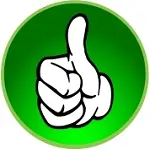 So is this game worth a try? Yes it is, this game will appeal to everyone.
This game has had many positive reviews on the internet so I recommend you check it out now.
If you have played this game please let us know what you thought of the game by rating it below and also leave us a comment.
ROM Download
If you are interested in downloading and playing this game you can with the following links.
Game Title:
Patch Version:
Readme:
Filename:
Download:

Super Mario World Return to Dinosaur Land
1.2
Click Here
Super Mario World (U) [!].smc
Click Here