Addams Family Values The Gauntlet
Addams Family Values The Gauntlet is based on the super nintendo  game addams family values and has many in game improvements.
Rating:
Genre:
Platform:
Released:
Developer:
Modes:
[email protected]

Action Adventure
Super Nintendo
29 March 2020
BillyTime! Games
Single Player

Video
Below is a youtube video of Addams Family Values The Gauntlet
New Game Features
This game has the following new features
Gameplay Improvements
New Levels / Dungeon
No Bosses
No other family members present in this game
Inventory is limited
Game Description
The aim of this fan game is to complete the amalgamated dungeon, the game uses rooms taken from dungeons.
Sadly there are no other members of the addams family in this game which will help you.
There are no bosses in this game and your inventory is limited.
Many aspects of the game play have been improved.
Conclusion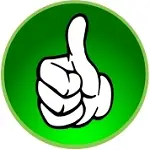 So is this game worth a try? There are not to many fan games of addams family values on the super nintendo but this game is one of the better ones.
This game should take you an hour or two to complete.
If you have played this game please let us know what you thought of the game by rating it below and also leave us a comment.