Metal Sonic in Sonic the Hedgehog 2
Metal Sonic in Sonic the Hedgehog 2 is based on the the Sega Megadrive classic Sonic the Hedgehog 2 and fully replaces the character of Sonic with a playable Metal Sonic.
Rating:
Genre:
Platform:
Released:
Developer:
Modes:
[email protected]

Platformer
Sega Megadrive
09 November 2014
Lone Devil
Single Player

Video
Below is a youtube video of Metal Sonic in Sonic the Hedgehog 2
New Game Features
This game has the following new features
All instances of Sonic replaced by Metal Sonic (including splash art, background elements, special zones, etc.)
Bug Fixes
Controls variations (Original, Sonic CD, and Sonic CD 2011)
Game Description
This fan-made "hack" for Sonic the Hedgehog 2 plays exactly as the original game released by Sega in 1992. Turn against your creator, Dr. Eggman, and collect the Chaos Emeralds for your own purposes.
The developers of this "hack" went the extra mile not only replacing the character model but also replacing all elements within the game that feature Sonic, such as: UI elements, special stage models, and features in the background, etc.
The developers have included a number of bug fixes that come to the title over time. Many of these fixes remove game-breaking glitches and provide a flawless gameplay experience so players can enjoy at ease.
Take fan-fiction into your own hands and transform into Super Metal Sonic with the power of the Chaos Emeralds!
Conclusion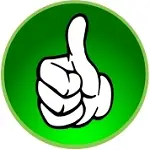 So is this game worth a try? If you are a fan of the original Sonic games, and a fan of Metal Sonic in general, this is a nice little hack to bring a little extra fun to an already great title. Since it does not directly effect any of the gameplay, players are safe to enjoy the game without running into any issues.
If you have played this game please let us know what you thought of the game by rating it below and also leave us a comment.