Contra: Hard Corps Hit Points Restoration Hack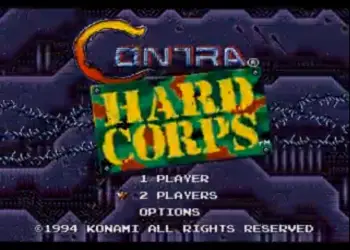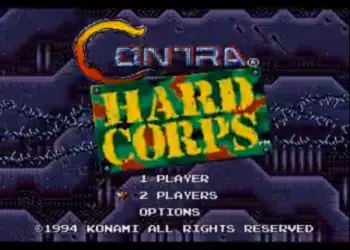 Contra Hard Corps Hit Points Restoration Hack is a patch designed to bring back previous gameplay functionality removed from the US release of the game Contra: Hard Corps released by Konami for Sega Megadrive in 1994
Rating:
Genre:
Platform:
Released:
Developer:
Modes:
[email protected]

Run 'N' Gun
Sega Megadrive
22 August 2011
MrNemesis
Single Player / Co-op

Video
Below is a youtube video of Contra Hard Corps Hit Points Restoration Hack
New Game Features
This game has the following new features
Characters now have three hit points
Restored Cheat Codes
Max 10 Lives Via Options
Debug Level Available
Game Description
This is a restoration project for Contra: Hard Corps which recovers lost functionality that was present in all version of the game before it was released in the North America. It is unclear why these features were removed in the first place but their return to the game certainly only makes it more enjoyable.
Players will enjoy increased survivability with three hit points and the ability to start the game with up to 10 extra lives at their disposal.
Reimplementation of cheat codes allows players access to the games Debug Level as well as useful cheats such as Level Select, 70 lives, and Unlock All Weapons.
The developers of this hack have also included the ability for the first and second player to choose the same character model. No more fighting over who gets to play the coolest character.
Conclusion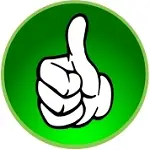 So is this game worth a try? Seeing as there does not seem to be any good reason for these features to have been removed from the North American release in the first place, this Restoration Hack stands proud as the superior version of the game. Highly recommended for old fans and anyone who missed out on this gem.
If you have played this game please let us know what you thought of the game by rating it below and also leave us a comment.