Castlevania: Bloodlines Enhanced Colors
Castlevania Bloodlines Enhanced Colors is an enhancement hack which brings new life to the original color of the Sega Genesis game Castlevania: Bloodlines.
Rating:
Genre:
Platform:
Released:
Developer:
Modes:
[email protected]

Action Platformer
Sega Megadrive
12 August 2014
Pyron
Singeplayer

Video
Below is a youtube video of Castlevania Bloodlines Enhanced Colors
New Game Features
This game has the following new features
Thoroughly Improved Opening Cinematics
Skin Color Palette Change
Palette Chance To Enemies For More Appropriate Colors
Game Description
This enhancement hack gives the game a much more prominent and cool color palette as well as swapping some of the colors to be more in line with concept art.
From start to finish all character, backgrounds, enemies, and UI elements were enhances as well as opening and ending clips.
Experience Castlevania the way it was meant to be experienced  while remaining true to concept and art direction; namely, alterations to skin and hair color of both characters.
The hack dials back a number of issues with contrast throughout the game which made many element throughout harsh on the eyes.
Conclusion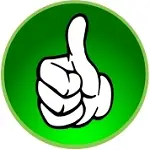 So is this game worth a try? When placed side by side it is clear to see the difference in the color quality provided by this hack, all of the colors appear more appropriate to the theme and are overall more sharp and attractive to the eye. This is a simple hack for those looking to improve the overall appeal of the game without altering its core experience.
If you have played this game please let us know what you thought of the game by rating it below and also leave us a comment.