BattleTech: Operation Revival
BattleTech: Operation Revival is an improvement hack  for  BattleTech: A Game of Armored Combat release to Sega Megadrive in 1994 . It is designed to adjust the gameplay in hopes of making the game more enjoyable over all.
Rating:
Genre:
Platform:
Released:
Developer:
Modes:
[email protected]

Simulation
Sega Megadrive
30 November 2018
Vikfield
Single Player

Video
Below is a youtube video of BattleTech: Operation Revival
New Game Features
This game has the following new features
Renamed Weapons
Description Changes
Superior Ammunition Capacity
Moves Lives At Start (Five)
No More Exploding Weapons On Overcharge
Environment No Longer Damages Mech, Only Increases Heat
Game Description
Much of this project's goal was based around making changes to the game in order to make it feel closer to the BattleTech universe, as such, many of the weapons' names and descriptions were changed to be more lore-friendly.
A handfull of core mechanics have been manipulated as well greatly increasing ammo capacity to drive home the feeling of being an unstoppable machine of war; furthermore, weapons no longer explode when overcharging.
As is common with a number of hacks that alter gameplay, this hack provides the player the option to start off with more lives at the beginning of the game to put padding on some of the difficulty.
An extremely important feature added by the developers is the fact that environmental hazards no longer damage your mech and only increase your heat instead removing some of the games already overflowing lethality.
Conclusion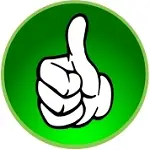 So is this game worth a try? If you are a long standing fan of BattleTech this hack does the game justice in improving on some of the lore elements and greatly improving on the overall gameplay experience without making the game overly easy.
If you have played this game please let us know what you thought of the game by rating it below and also leave us a comment.